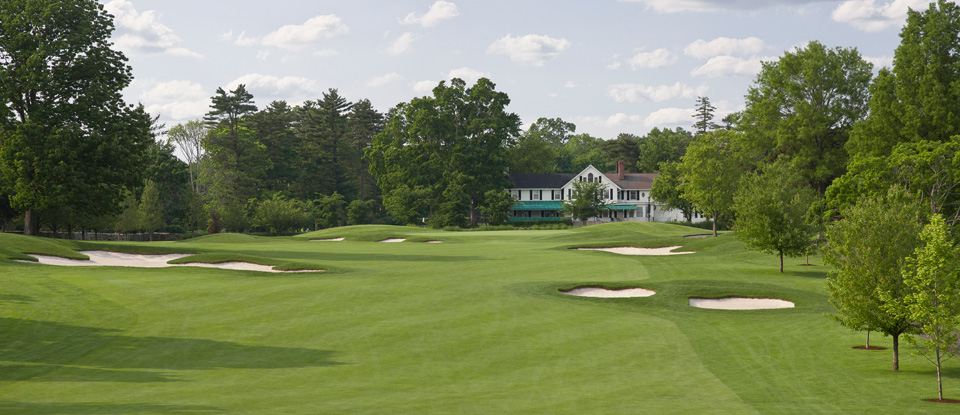 Technology
Do you still use a flip phone or have you upgraded? Technology is a wonderful tool when used properly, and can make a significant difference in your game. Many places offer fittings with the use of technology but few of them have the Aulenti Studio knowledge of the golf swing, and what makes the numbers occur. Our fitting process will truly help you understand your equipment and your golf swing better. Every club in your bag has a purpose, and should be properly fit. We recommend you purchase them from the Sterling Farms Golf Shop where we price directly off major retailers websites, such as Golfsmith. Come see the ball flight on our driving range and see how technology can better your game.
FITTING TECHNOLOGY:
TrackMan Launch Monitor - The TrackMan Launch Monitor provides data with reference to swing speed, the delivery of the club head to the ball, ball flight, spin rates, launch conditions, and much more detailed information. This data can be used to determine if the equipment you currently use is best for your swing.
SAM PuttLab - This is an analysis and training system based on accurate ultrasound measurements. It analyzes the 28 most important parameters of your putting stroke and displays the results in easy-to-understand graphics. This system combined with video taping of your putting stroke can assist the instructor in identifying putting flaws and helping make corrections.
Blast Motion - The Blast Golf sensor captures your stroke metrics, helps you analyze your data, and provides drills to improve your timing. Blast measures Back Stroke Time, Forward Stroke Time, Total Stroke Time, Tempo, Loft, Lie, Back Stroke Rotation, Forward Stroke Rotation, Rotation Change.
HackMotion - The HackMotion wrist sensor is the best golf training aid to learn correct wrist mechanics and hand movements for improved ball flight. This swing analyzer provides precise data and real-time feedback after every swing to help you accelerate the learning process.
High Speed Video- We use high speed video with the Apple iphone and Casio EX-FH20 to help you view and analyze your swing at over 210 frames per second.
OnForm Video App- OnForm combines video analysis tools with modern messaging so that we can share our knowledge and communicate with students better. AI powered auto detect mode captures a golf swing without interruption and allows us to review swings instantly with side-by-side or overlay tools.
AimPoint Technologies - The World's #1 Green-Reading System, AimPoint Green-Reading is a technology to help you learn how to read greens with the precise break amounts to make more putts.