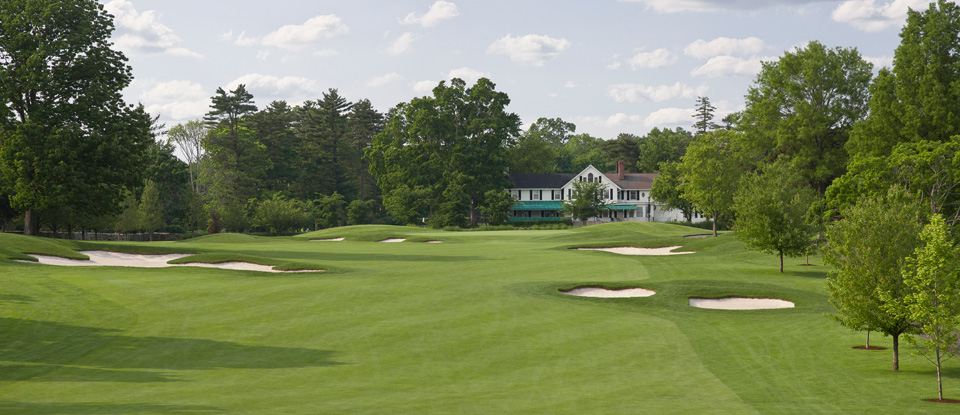 Testimonials
When I started the season, I was a frustrated 22 handicap. I used to play off a 13 and wanted to get back to that. After just one session with Angela, I got straightened out. With her help I was able to finish the season at 15.7 and a lot happier with my game. I have Angela to thank for that! - Danny T.
I just wanted to give a 5-star (out of 5) review to Angela Aulenti, Director of Golf at Sterling Farms Golf Course in Stamford, CT. My wife, Canera and I have used Angela to fit our clubs for the past decade, she takes the time needed to be sure that we have tried a wide array of brands and shafts until we find the best fit for our particular swing/game.
Angela does not rush the process or get pushy with club recommendations as some club-fitters we tried in the past did. Instead, she uses the latest Trackman technology, along with the customer's feel to determine which brand of club and shaft are right for the individual's goals and swing. We have used her state-of-the-art facility for my wife and I's club-fitting (irons, woods, and hybrids) numerous times and would highly recommend her to anyone who wants an individualized, personal, and technologically advanced club fitting by a PGA professional. - Canera & Michael P.
I enjoy working with Keith because it feels simple. The lessons are not mechanical at all. Keith takes your personal style of putting, and works with it! He has helped with my alignment, pre shot routine, posture/set up, and given me some useful putting drills! After my work with Keith I earned Medalist Honors at PGA Tour Latin America Q-School! Two weeks later I won the years first two day Major on the GolfSlinger.com Minor League Tour worth $10,000! - Jhared H., Web.com Tour
Having started at an older age than normal, and taken the paths I have taken to get to where I am now, I have gone through many lessons, and have come across many different instructors. Keith was nothing but a help to me and ranks high amongst my favorite people to learn from. He is the type of person you can bring on the golf course and pick certain information from because of his vast knowledge of the game. He is also someone that any golfer, who is willing to learn, will like and can get along with. I am pleased to have crossed paths with Keith and I am looking forward to my next lesson or visit. If you have the time, or the availability to meet with him, and are anxious to learn how to make more putts or just want to learn a valuable lesson or two on the game of golf, I urge you to give him a call and schedule, what could be, a lesson that may change your game forever.
"After Keith made sure I was familiar with the process, and I practiced with it, it was almost second nature; to a point where I could feel everything with my feet immediately. Three weeks after our first meeting, I got my first two victories as a professional within a week of each other!" - Michael M., NGA Tour/ GolfSlinger.com Tour
Keith, I played in a Met PGA Tournament today in New York and shot 70 (-2) with 27 putts and won by 6!! Best putting round of the year by far, express read stuff is really working well. A couple guys asked me about it after the round so I let them know to see you. Thanks so much for the lessons. - July 28

Played in another tournament today at Round Hill - Shot 72 (+1) and won again! Ball striking was awful, hit only 7 greens but I had 25 putts. Definitely fewest I've ever had. Thanks again for all the help! - July 31 - Christian O., Men's Club Champion
Angela Aulenti embodies every great quality you want in a golf professional. She has extensive knowledge of the entire business and her technical expertise in club fitting is top in the industry. Angela's club fitting facility includes a vast array of equipment and offers the best environment for her clients to get fitted for the perfect set of golf clubs! I have the utmost confidence sending all of my students to Angela. My students are thrilled and thank me for recommending Angela saying she is fantastic! - Debbie O., LPGA​
"Took (new swing & clubs) out yesterday to Oak Hills and shot my lowest score ever! I took 10 strokes off my rounds there from 2 weeks ago! Thanks Keith! - Robert B.
"When Keith talks about putting, listen closely. Sent my buddy up to see him and he spent 1/2 hour with Keith. Went to the US Senior Open Qualifier, had 26 putts and missed out in the last spot in a 7 man playoff." - GolfWRX.com