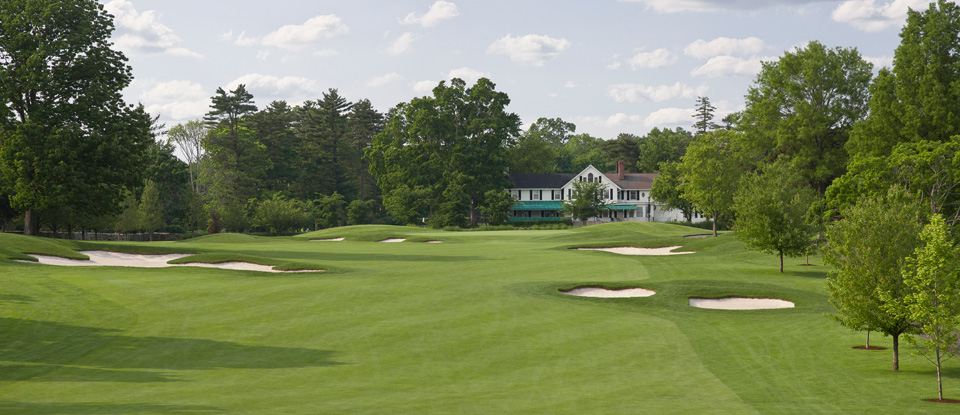 Keith Handler, PGA
Head Golf Professional
Since 2013, Keith Handler has been the Golf Professional and PGA Teaching Professional at Sterling Farms Golf Course. Prior to Sterling Farms he was a Master Fitter for Edel Golf and Assistant Golf Professional at prestigious golf clubs in Florida, New York, and Massachusetts.
Keith's passion for coaching golf started with his first job working under a teaching professional at age 12. He then continued to study the art and science of the game under his collegiate instructor, Mr. David Orr, who's taught over 80 PGA Tour players including Justin Rose & Paul Casey. As part of over 21 case studies in putting research, and one of only 110 AimPoint Certified Green-Reading Instructors, Keith has become especially sought after for putting and short game instruction. Having worked with several PGA Tour and Mini Tour players himself, Keith can build an efficient golf swing for any level golfer, without a complete overhaul.
Keith has a proven record of success coaching players of all abilities. Hear what some of his players had to say after working together:
"After my work with Keith I earned Medalist Honors at PGA Tour Latin America Q-School! Two weeks later I won the years first two day Major on the GolfSlinger.com Minor League Tour worth $10,000!" - Jhared H., Web.com Tour
"Three weeks after our first meeting, I got my first two victories as a professional within a week of each other!" - Michael M., NGA Tour/ GolfSlinger.com Tour
"When Keith talks about putting, listen closely. Sent my buddy up to see him and he spent 1/2 hour with Keith. Went to the US Senior Open Qualifier, had 26 putts and missed out in the last spot in a 7 man playoff!" - GolfWRX.com
Played 9 holes tonight and hit it great, 9 fairways 9 girs. Been struggling with how to fix those things forever. I'm amazed that you did it in an hour. I'll be back next week. Thanks again. - Rob
Whatever your long or short term golfing goals may be, Keith will help you achieve them.
Being well versed in today's teaching technologies such as TrackMan and SAM PuttLab, tools that give detailed diagnostic measurements, doesn't necessarily make a great teacher. Its Keith's ability to simplify and explain things clearly that allow his students to make lasting changes and produce results. Whether its honing your game or finding the right equipment, Keith will help you play better golf, have fun, and enjoy the game more.
Certifications:
Class "A" Member of the PGA of America, 2009

AimPoint Certified Green- Reading Instructor

SAM PuttLab Certified

Nike Swoosh Staff

Titleist Staff Member

Authorized Instructor of The Golfing Machine, GSEB
Nominated for Golf Digest Best Young Teachers (2012 - 2014)

Nominated for PGA South Florida Section Assistant Professional of the Year Award (2012)

Richie 3Jack Golf Blog Top 50 Instructor

Richie 3Jack Golf Blog Top 25 Short Game Instructor
Hear what our students have to say!
"Took (new swing & clubs) out yesterday to Oak Hills and shot my lowest score ever! I took 10 strokes off my rounds there from 2 weeks ago! Thanks Keith! - Robert
Yo Keith! 2nd place overall in sub regional. Going to Winged Foot! And to top it off 1st place in putting! Holed the 6 and 15 footer! -Austin at the Drive, Chip & Putt!
Keith, I played in a Met PGA Tournament today in New York and shot 70 (-2) with 27 putts and won by 6!! Best putting round of the year by far, express read stuff is really working well. A couple guys asked me about it after the round so I let them know to see you. Thanks so much for the lessons. - Christian
Played in another tournament today at Round Hill - Shot 72 (+1) and won again! Ball striking was awful, hit only 7 greens but I had 25 putts. Definitely fewest I've ever had. Thanks again for all the help! -Christian